Business Alarms
WIRED | WIRELESS
With 56% of businesses encountering crime over the last 12 months, our monitored alarm systems deliver security and confidence that your business is being watched 24/7, 365 days a year. Every alarm system can be linked to our UK based Alarm Receiving Centre (ARC), which is manned by monitoring experts who know how best to react to any alert.

Additional safety features
Take extra precaution by investing in some additional safety features.

ALARM SYSTEM SERVICING AND MAINTENANCE
TOTAL PEACE OF MIND
At Mayfair Security Ltd we pride ourselves on offering the most meticulous after-care and maintenance services.
Regular maintenance check-ups will minimise system breakdowns, improve system performance, extend service life and reduce insurance premiums. We visit your premises in person to ensure all components are in full working order, this includes any minor adjustments to keep your system working most effectively for you.

Why Mayfair Security?
Having installed and maintained security systems for over 30 years, we are always up-to-date with the latest technology.
3 Year parts warranty on home & intruder alarm installations…
Rest assured knowing that if any element of the alarm system stops working and cannot be fixed, we will replace it for free*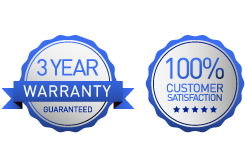 Our Standards